Find Your Nearest Dealer
Dealer/Reseller Application:
Garrett Metal Detectors is a long-established quality renowned brand with yet further potential, especially in Australia. Dealer applications are currently being accepted by Garrett Australia for all regions and states in Australia.
*Please, no individuals with start-up proposals. Established companies only need apply.
Please contact sales@garrettaustralia.com.au for further information.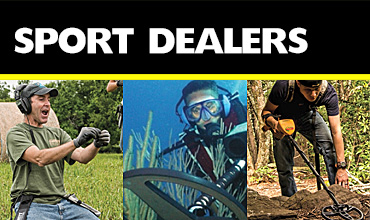 GARRETT SUPERSTORES
The Prospectors Patch - MIDVALE
Unit 3/144 Great Eastern Highway, Midvale, WA 6056
Phone: (08) 9250 8998
Email: info@prospectorspatch.com.au
Website: www.prospectorspatch.com.au
GARRETT SUPERSTORE - Full Line Dealer
The Prospectors Patch - KALGOORLIE
260 Hannan Street, Kalgoorlie, WA 6430
Phone: (08) 9022 3694
Email: kal@prospectorspatch.com.au
Website: www.prospectorspatch.com.au
GARRETT SUPERSTORE - Full Line Dealer
True Blue Camping & Canvas - MACKAY
4 O'Loughlin Street, Mackay, QLD 4740
Phone:(07) 4951 4922
Fax: (07) 4953 1831
Email: email@campingcanvas.com.au
GARRETT SUPERSTORE - Full Line Dealer
Dealers
Coffs Harbour Outdoor World
144 Pacific Hwy, Coffs Harbour NSW 2450
Phone: (02) 6652 4611
Email: sales@coffsoutdoorworld.com.au
Web: www.motackle.com.au
Camping Plus
6 Alice St, Merimbula NSW 2548
Phone: (02) 6495 2571
Email: campingplus@internode.on.net
Detect A Den Australia
1/33 Orient Street, Batemans Bay, NSW 2536
Phone: (02) 4472 4666
Email: Bbaydetectaden@gmail.com
Web: www.detectaden.com.au
Great Outdoors Albury
415 Wagga Road, Lavington, NSW 2641
Phone: (02) 6040-6344
E-mail: tgo@tpg.com.au
Website: www.greatoutdoorsalbury.com.au
Toys and Things
Shop 12, Piccadilly Centre, 341 Crown st, Wollongong, NSW, 2500
Phone: (02) 80040898
Mobile: 0478 901 998
Email: toysandthings1@hotmail.com
Website: www.toys-things.com.au
Tamworth Outdoors And Camping World
269 Peel Street, Tamworth, NSW 2340
Phone: (02) 6766 1824
Email: tamcamp@bigpond.com
Bunyips Great Outdoors Centre
52 Keen Street, Lismore NSW 2480
Phone: (02) 6622 1137
Email: bunyipsgo@westnet.com.au
Website: www.bunyips.com.au
Botanex
14 Loftus Street, Bowral, NSW, 2576
Phone: 1800 268 888
Website: www.botanex.com.au
Prospectors Supplies Pty Ltd
Unit 5E, 256 New Line Road, Dural NSW 2158
Phone: (02) 9839 3500
Email: sales@prospectors.com.au
Website: www.prospectors.com.au
Hunter Valley Tactical
391 New England Highway, Rutherford, NSW 2320
Phone: 02 4933 2323
Email: sales@huntervalleytactical.com.au
Website: www.huntervalleytactical.com.au
Aussie Disposals Bathurst
67 William Street, Bathurst, NSW 2795
Phone: (02) 6332 9275
E-mail: bathurst@aussiedisposals.com.au
Compleat Angler & Camping World Nowra
Shop 1/142 Princes Highway, South Nowra, NSW 2541
Phone: (02) 4403 0650
E-mail: cacwn@outlook.com.au
Aussie Disposals Wagga Wagga
2/153 Baylis Street, Wagga Wagga NSW 2650
Phone: (02) 6921 6300
Email: wagga@aussiedisposals.com.au
Westside Camping & Outdoors
3 Galena St, Westside Plaza, Broken Hill, NSW 2880
Phone: (08) 8087 8350
Website: https://www.facebook.com/WestsideCamping/
Lifestyle Living Griffith
56b Jondaryan Ave, Griffith NSW 2680
Phone: (02) 6964 0844
Email: admin@llgriffith.com.au
Aussie Detectorist
1/11 Riverside Drive, Mayfield West, NSW, 2304
Phone: 0467 614 701
Website: www.detectorist.com.au
Oberon Outdoor & Electronic
125-127 Oberon Street, Oberon, NSW, 2787
Phone: 02 6336 0199
Email: www.oberonoutdoorandelectronic.com
Website: soap7@iinet.net.au

NORTHERN TERRITORY
BTC Parts & Accessories
878 Stuart Highway, Pinelands NT 0828
Phone: (08) 8932 6777
Email: btcparts@btcpartsdarwin.com.au
Web: www.btcpartsdarwin.com.au
Red Centre Adventures
1/2 Ghan Road, Ciccone, Alice Springs NT 0871
Phone: 1300 442 665
Email: letsgo@redcentre.fun
Website: www.redcentre.fun
TRUE BLUE CAMPING & CANVAS - MACKAY
4 O'Loughlin Street, Mackay, QLD 4740
Phone:(07) 4951 4922
Fax: (07) 4953 1831
Email: email@campingcanvas.com.au
GARRETT SUPERSTORE - Full Line Dealer
Bundy Outdoors
86 Bourbong Street, Bundaberg QLD 4670
Phone: (07) 4152 3469
Email: sales@bundyoutdoors.com
Website: www.bundyoutdoors.com.au
Lost Treasures
Shop 1/821 Stafford Road, Everton Park, Brisbane QLD 4053
Phone: (07) 3191 4224
Email: info@losttreasures.com.au
Web: www.losttreasures.com.au
Gympie Gold Army Disposals
64 Crescent Rd, Gympie QLD 4570
Phone: (07) 5481 1710
Email: manager.ggad@gmail.com
Website: www.facebook.com/gympiegold/
Night Sky Secrets - Cairns
Shop 3 - 321 Sheridan Street, Cairns, Queensland, 4870.
Phone: 1300 THESKY (1300 843759)
Email: ian@nightskysecrets.com.au
Web: www.nightskysecrets.com.au
Sunshine Coast Gun Shop
94 Aerodrome Road, Maroochydore, Sunshine Coast,QLD 4558
Phone: (07) 5479 0303
Email: david@scgunshop.com.au
Web: www.scgunshop.com.au
Detectors Down Under
Phone: 07 5605 8016
Email: support@detectorsdownunder.com
Web: www.detectorsdownunder.com
Towers Gas and Camping
168 Gill Street, Charters Towers, QLD 4820
Phone: (07) 47871622
Email: towersgascamping@gmail.com
Web: www.facebook.com/towersgasandcamping
Westernex
13 Ryan Road, Mt Isa, QLD 4825
Phone: (07) 4743 2122
Fax: (08) 9209 2467
Email: mtisa@westernex.com.au
Website: www.westernex.com.au
Down Under Camping
25 Moss Street, Slacks Creek, QLD 4127
Phone: (07) 3299 2720
Email: store@downundercamping.com.au
Web: www.downundercamping.com.au
Mount Morgan Outdoors
69 Morgan St, Mount Morgan, QLD 4714
Phone: 0417006591
Email: e.stevenson@bigpond.com
Prospectors & Miners FNQ
Shop 1/35 Front Street, Mossman, QLD 4873
Phone: (07) 4098 1825
Email: prospectorsandminersfnq@gmail.com
Website: www.prospectorsandminersfnq.com
Aussie Storm Shop
2/16-18 Enterprise Dr, Beaudesert, QLD 4285
Phone: (07) 5541 3569
Email: sales@aussiestormshop.com.au
Website: www.aussiestormshop.com.au
Warwick Outdoors and Sports
115 Palmerin Street, Warwick, QLD 4370
Phone: (07) 4661 3533
Email: warwickoutdoor@bigpond.com
Website: www.warwickoutdoor.com.au
Gold Rat Metal Detectors
6/50 Freda Street, Upper Mt Gravatt, Brisbane, QLD 4122
Phone: 0476 281 860
Email: dustin@highbanker.com.au
Web: www.highbanker.com.au
Camping Fishing Prospecting Bribie
219 First Avenue Bongaree, Bongaree QLD 4507
Phone: (07) 3408 1297
Email: accounts@cfpbribie.com.au
Web: www.cfpbribie.com.au
Bowen Outdoors & Disposals Supplies
43 Williams St, Bowen QLD 4805
Phone: (07) 4786 1021
Email: gordon@bowenoutdoors.com.au
Web: www.bowenoutdoors.com.au
SOUTH AUSTRALIA
Spot On Fishing Tackle Mount Gambier
93 Commercial Street East, Mt Gambier, SA 5290
Phone: (08) 8725 8825
E-mail: spotonmtg@bigpond.com
Spot On Outdoors Berri
8 Denny St, Berri SA 5343
Phone: (08) 8582 2488
E-mail: camping@spotonfishing.com.au
Spot On Fishing Tackle & Outdoors Port Lincoln
39 Tasman Tce, Port Lincoln, SA 5606
Phone: (08) 8683 0021
E-mail: sales@spotonportlincoln.com.au
Spot On Fishing Tackle
1750 Main North Road, Salisbury Plain, SA 5109
Phone: (08) 8283 3111
E-mail: spotonsalisbury@gmail.com

TASMANIA
Mountain Creek Outdoors
75 Bathurst Street, Hobart, TAS 7000
Phone: (03) 6234 4395
Email: shop@mountaincreekoutdoors.com.au
Website: www.mountaincreekoutdoors.com.au
Leading Edge Electronics
4 Alexander Street, Burnie, TAS 7320
Phone: (03) 6432 2644
Fax: (03) 6432 1644
Email: adam@leeburnie.com.au
Website: www.leeburnie.com.au
Allgoods Launceston
71-79 York Street, Launceston TAS 7250
Phone: (03) 6331 3644
Email: internetsales@allgoods.com.au
Website: www.allgoods.com.au
Allgoods Devonport
6 Formby Road, Devonport , TAS, 7310
Phone: (03) 6424 7099
Email: internetsales@allgoods.com.au
Website: www.allgoods.com.au

VICTORIA
Echuca Caravan & Outdoor
600 High Street, Echuca, VIC 3564
Phone: (03) 5480 3023
Fax: (03) 5480 3025
E-mail: info@echucacaravan.com.au
Website: www.echucacaravan.com.au
Adventure Camping & Fishing
14 Rowan St, Wangaratta, VIC 3677
Phone: (03) 5722 4622
Email: sales@adventurecampingandfishing.com.au
Website: www.adventurecampingandfishing.com.au
Lyal Eales Stores - Castlemaine
179 - 181 Barker Street, Castlemaine VIC 3450
Phone: (03) 5472 4422
Email: lescastlemaine@gmail.com
Web: www.lyalealesstores.com.au
Bacchus Marsh Farm Supplies
126 Main Street Bacchus Marsh VIC 3340
Phone: (03) 5366 0600
Email: info@bacchusmarshfarmsupplies.com.au
Web: www.bacchusmarshfarmsupplies.com.au
Lucky Strike Gold Prospecting
120 Bellarine Hwy, Newcomb VIC 3219
Phone: (03) 5221 5400
Email: info@luckystrikegold.com.au
Web: www.luckystrikegold.com.au
Aussie Disposals Bairnsdale
207 Main Street Bairnsdale VIC 3875
Phone: (03) 5152 4937
Email: bairnsdale@aussiedisposals.com.au
Portland Camping and Hardware
13 Julia St, Portland VIC 3305
Phone: (03) 5523 1441
Email: portlandcampinghardware@gmail.com
Snowy Mountain Outdoor Centre
2/165 Mt Buller Rd, Mansfield VIC 3722
Phone: (03) 5775 1105
Email: info@summitoutfitters.com.au
Web: www.snowymountainoutdoorcentre.com.au
Aussie Disposals Dandenong
345-353 South Gippsland Highway, Dandenong, VIC 3175
Phone: (03) 9702 9699
Email: warehouseshop@aussiedisposals.com.au
Web: www.aussiedisposals.com.au
Aussie Disposals Ferntree Gully
8/1841 Ferntree Gully Road, Ferntree Gully, VIC 3156
Phone: (03) 9758 8362
Email: ferntreegully@aussiedisposals.com.au
Web: www.aussiedisposals.com.au
Aussie Disposals Wonthaggi
5 Murray Street, Wonthaggi, VIC 3995
Phone: (03) 5672 5450
Email: wonthaggi@aussiedisposals.com.au
Web: www.aussiedisposals.com.au
Aussie Disposals Ballarat
65 Bridge Mall, Ballarat VIC 3350
Phone: (03) 5331 7282
Email: ballarat@aussiedisposals.com.au
The Prospectors Depot
42 High Street, Eaglehawk VIC 3556
Phone: (03) 5446 3034
Web: www.theprospectorsdepot.com.au
Lyal Eales Stores - Maryborough Distribution Centre & Camper Trailer Showroom
29 Maryborough-Dunolly Rd, Maryborough VIC 3465
Phone: (03) 5461 4222
Email: lesdunollyrd@gmail.com
Web: www.lyalealesstores.com.au
Aussie Disposals Mildura
760b Fifteenth St, Mildura VIC 3500
Phone: (03) 5023 6653
Email: mildura@aussiedisposals.com.au
The Electronic Barn
427 Raymond St, Sale VIC 3850
Phone: (03) 5144 7700
Email: sales@theelectronicbarn.com.au
Web: www.batterycentralsale.com.au
C&A Outdoors
61 Tramway Road, Morwell VIC 3840
Phone: (03) 5134 8038
Email: info@caoutdoors.com.au
Web: https://www.facebook.com/C-A-Outdoors-190757437604356/
Aussie Disposals Sale
381-385 Raymond Street, Sale VIC 3850
Phone: (03) 5144 2297
Email: sale@aussiedisposals.com.au
Web: www.aussiedisposals.com.au
Leongatha Photographics and Electronics
22 McCartin Street, Leongatha VIC 3953
Phone: (03) 5662 3227
Web: www.leadingedgeelectronicsleongatha.com.au

WESTERN AUSTRALIA
THE PROSPECTORS PATCH - MIDVALE
Unit 3/144 Great Eastern Highway, Midvale, WA 6056
Phone: (08) 9250 8998
Email: info@prospectorspatch.com.au
Website: www.prospectorspatch.com.au
GARRETT SUPERSTORE - Full Line Dealer
THE PROSPECTORS PATCH - KALGOORLIE
260 Hannan Street, Kalgoorlie, WA 6430
Phone: (08) 9022 3694
Email: kal@prospectorspatch.com.au
Website: www.prospectorspatch.com.au
GARRETT SUPERSTORE - Full Line Dealer
Westernex
66 Truganina Road, Malaga, WA 6090
Phone: (08) 9209 8500
Fax: (08) 9209 2467
Email: supply@westernex.com.au
Website: www.westernex.com.au
Kimberley Camping & Outback Supplies
Cnr of Frederick Street and Cable Beach Road, Broome, WA 6725
Phone: (08) 9193 5909
Fax: (08) 9193 6878
Email: info@kimberleycamping.com.au
Website: www.kimberleycamping.com.au
Getaway Outdoors Geraldton
208 North West Coastal Highway, Geraldton, WA 6530
Phone: (08) 9965 3766
Email: geraldton@getawayoutdoors.com.au
Steelo's Guns and Outdoors
17/19 Egerton St, Narrogin WA 6312
Phone: (08) 9881 2455
Email: steelosgunsandoutdoors@bigpond.com
The Prospectors Pick
No 13 Lot 43 Craigie Street, Bunbury, WA 6230
Phone: (08) 9791 4344
Email: sales@prospectorspickbunbury.com.au
Website: www.prospectorspick.com.au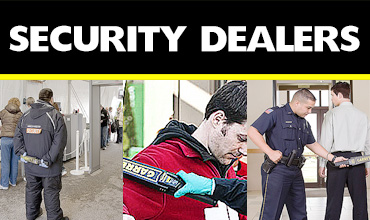 Outdoor Tactical - Brisbane
84 Logan Road, Woolloongabba, QLD 4102
Phone: (07) 3077 8889
Email: customerservice@outdoortactical.com.au
Website: www.outdoortactical.com.au